- Advertisement -
Help Us Help Wildlife By Shopping Via Amazon
! Concerned about privacy? Read our Site Privacy Policy.
Easter Page 2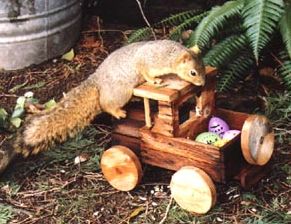 Taking Inventory
This is Snoopy again counting his eggs before they hatch.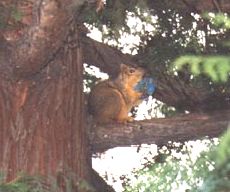 He's At It Again
Here's one of the squirrels that just found one about 15 ft. up the tree. I wonder how it got up there? Can rabbits climb trees? Maybe there really is an Easter Squirrel.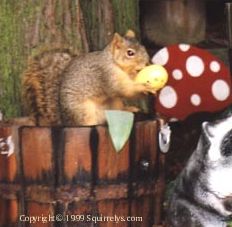 I Got One
Another yellow egg? After a run on yellow eggs I started to get suspicious they were up to something so I went and checked the eggs they had already traded in and sure enough they were all gone and they had out smarted me again.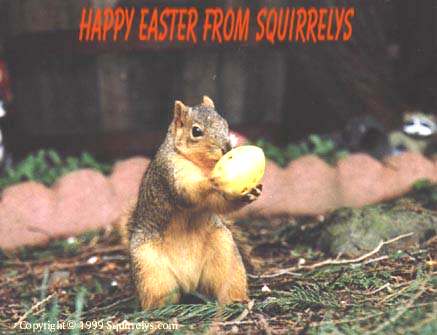 Back to Squirrelys main page to see more of Bill's photos

- Advertisement -
Information and photographs, © Copyright 1999 Bill Cooper